Photo: Attendees listen to presentations on crime issues in DeSoto County at Thursday's Community Summit. (Bob Bakken/DeSoto County News)
The proliferation of illegal drugs and the growing threat of gangs and gang violence were two topics at a congregational summit held Thursday at Longview Heights Baptist Church in Olive Branch.
Participants in the two-hour session heard presentations from the Southaven, Horn Lake and Olive Branch Police Departments, the DeSoto County Sheriff's Department, Juvenile Judge Craig Treadway and Assistant District Attorney Angie Huck, as well as someone involved in gang violence and gang intervention in Memphis as Part of the 901 BLOC Squad.
Captain Scott Evans of the Horn Lake Police Department said drug addicts are always "chasing the kite," as he put it, always the next "high."
"They keep putting more, injecting more and snorting more and they could have OD (overdose)," Evans said, adding that the switch from heroin to fentanyl today is being spurred on by drugs from Mexico.
"China actually started supplying it, but they sell the precursors to Mexico," Evans said. "Mexico makes the pills in powder form and it's pouring over the border. It's out there and people are dying from it."
Evans said there are 394 overdose deaths per year in Mississippi, with a death rate of 13.6 deaths per 100,000 people. According to Evans, that's a 34 percent decrease from last year. In Arkansas, there were 388 overdose deaths per year, or an overdose death rate of 13.5 per 100,000 people. However, in Tennessee there were 2,089 overdose deaths, or 31.2 deaths per capita.
"That number is 50.72 percent above the national average," Evans said. "Right now, overdose deaths are as high as diabetes deaths and have exceeded homicide deaths. It's getting worse every day."
Juvenile Court Judge Craig Treadway discussed some of the cases his court handles, and drug cases are right there.
"There's a lot of armed drug-related crime and we take it very seriously, as I know law enforcement does," Treadway said.
Lt. Mike Cowan of the DeSoto County Sheriff's Department reminded those present that Mississippi has a "Good Samaritan Law."
"If you're with someone and they overdose and you call us for help, we don't put you in jail," Cowan said.
Cowan said MPs were equipped with Narcan, an opioid overdose treatment. He also said there's a product called Deterra that he thinks can neutralize prescription drugs used to make opioids.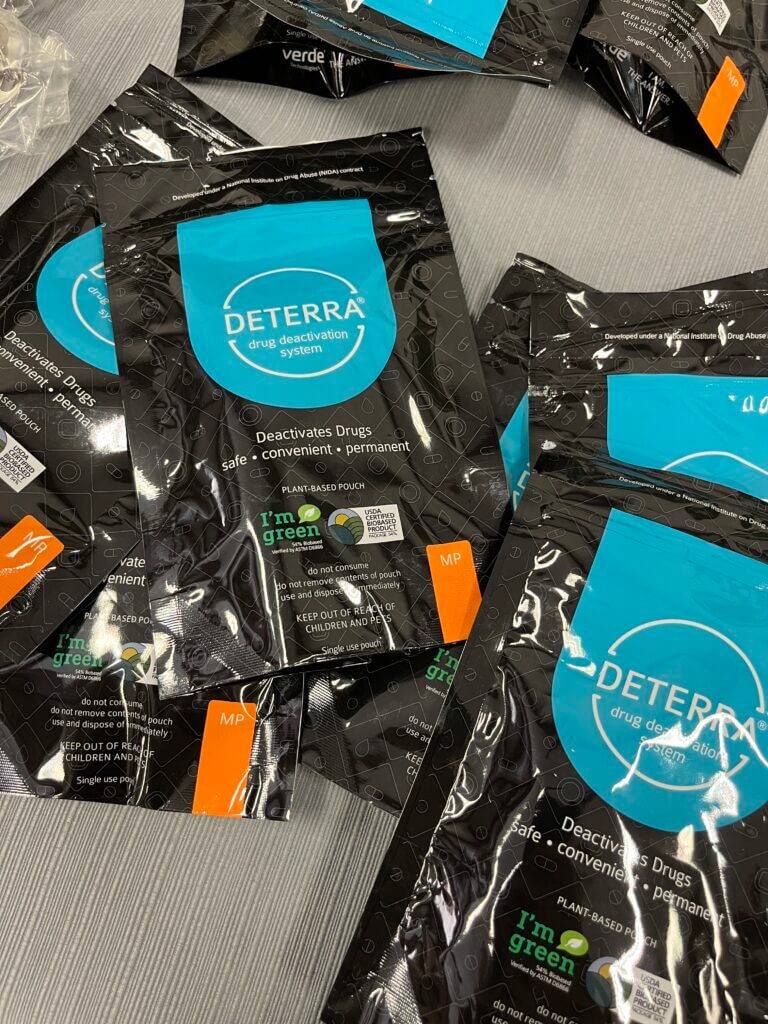 "If you have a prescription drug that you no longer use, we want you to get rid of it. Deterra packages are very easy to use. You throw in a certain number of pills, fill them with water and shake them, and then throw them away. It is safe, it prevents groundwater contamination."
Cowan said Deterra packs are available for free at the sheriff's headquarters in Hernando.
DA's Angie Huck said sex crimes happen in DeSoto County.
"It happens here, it happens everywhere, it's people you know and it's people you wouldn't know," Huck said. "You have to be aware of that."
Huck said the top sex crimes are child incitement and child exploitation.
She added that parents need to be very aware of a child's social media traffic.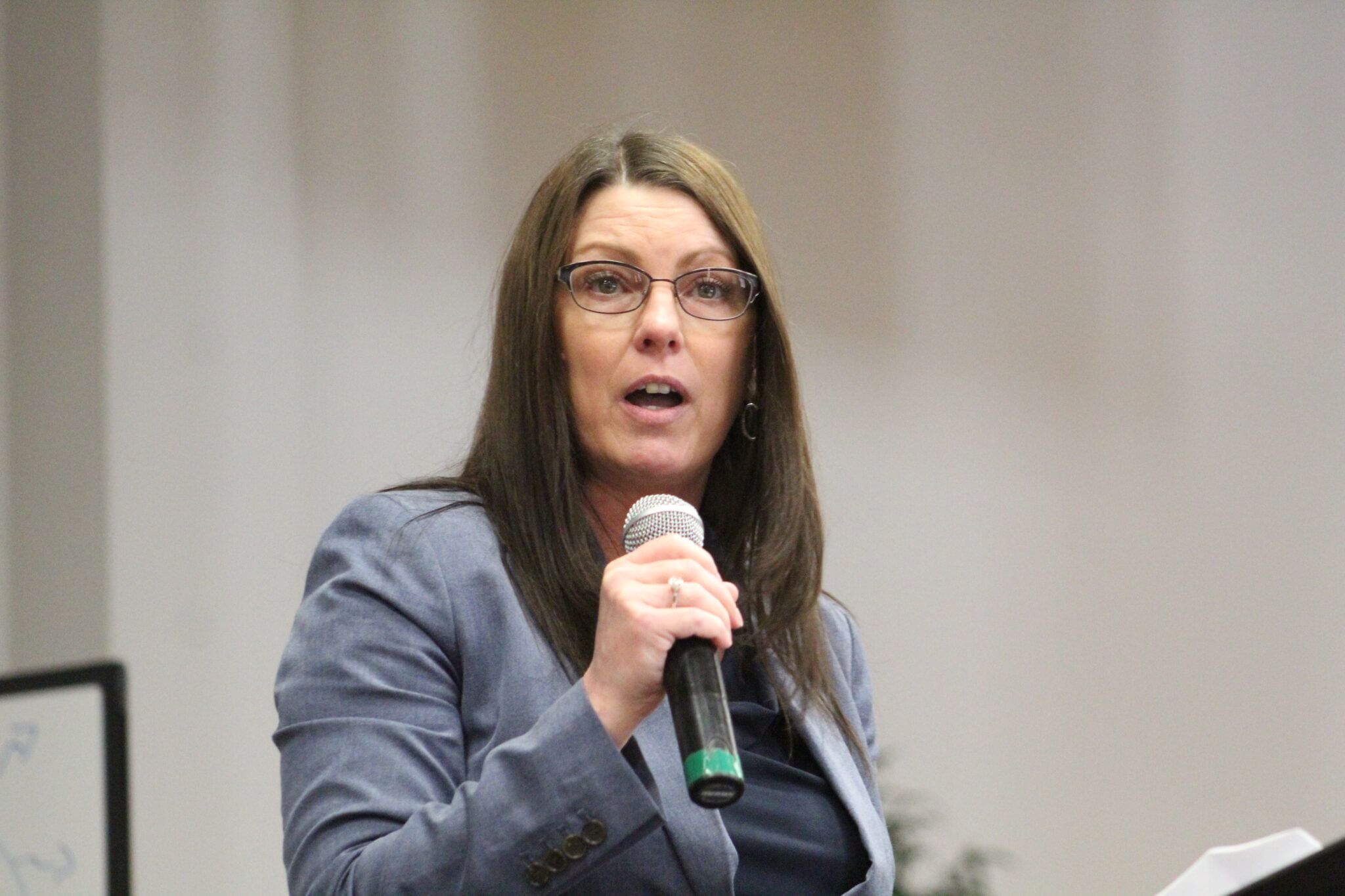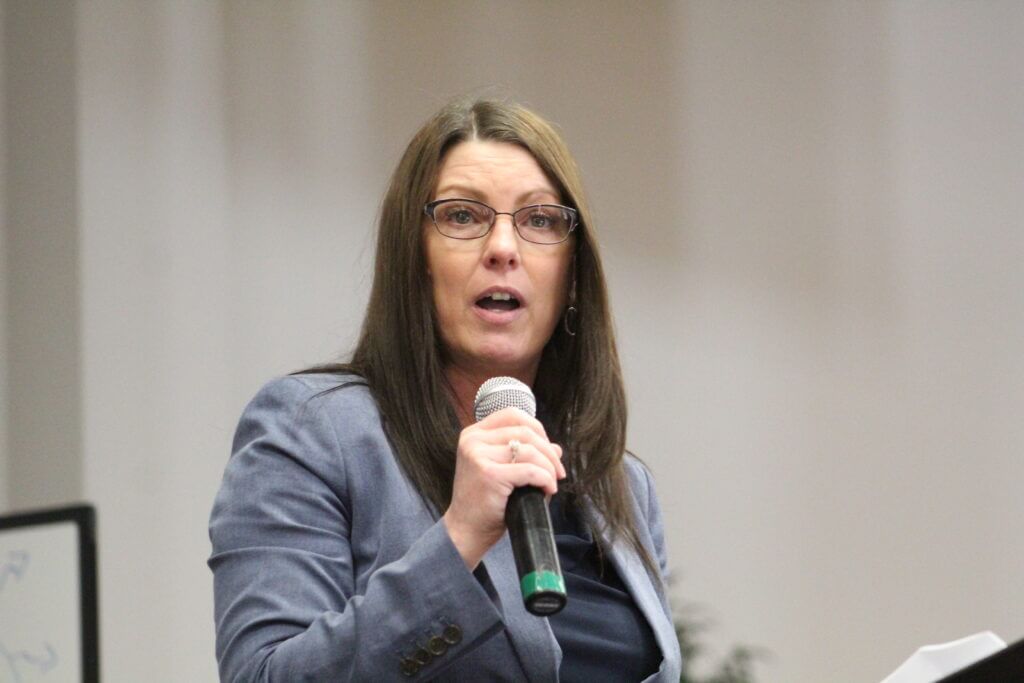 "Social media is the devil," Huck said. "It is very easy for predators to manipulate your child. It's a real problem.
Delvin Lane is the founder of the 901 BLOC Squad and said the MidSouth is a major corridor for gang activity coming from either the West Coast or the Midwest.
"The gangs are here," Lane said. "To know what's going on, get curious. If you want to protect DeSoto County, play your part, play your part. Find out how to protect these gangs with something called love."
Captain Alex Fennell of the Southaven Police Department's Investigative Service said car and commercial burglaries are currently trending in the area. Fennell warned against leaving valuables in vehicles, particularly in parking lots where distribution centers and sports clubs are located.
"Bring in your valuables or anything important," Fennell said.
Deputy Chief of Police for the Olive Branch Police Department Bill Cox spoke out about domestic violence.
"We really need to come together as a community to do something about domestic violence," Cox said.